Unheard Magazine was an independently produced and free downloadable creative magazine produced from May, 2009 to March, 2010. The magazine's mission was to bring unheard creativity to a worldwide audience and to try and change the often daunting task of getting smaller literary works published. All six of the magazine's issues were produced, edited, and hand-designed by myself. I also illustrated the cover art for issues 2, 3, 5, & 6. Issue 4's cover was illustrated by the amazing comic artist, Nathan Pride.
Unheard Magazine Covers
Print Editions - May, 2009 ~ March 2010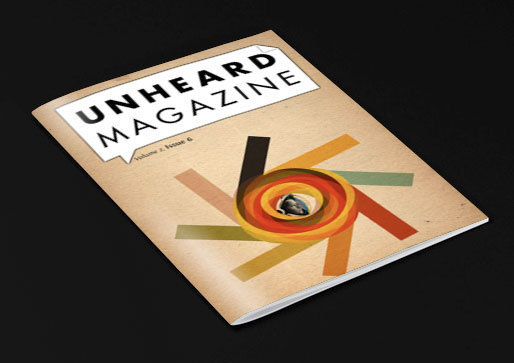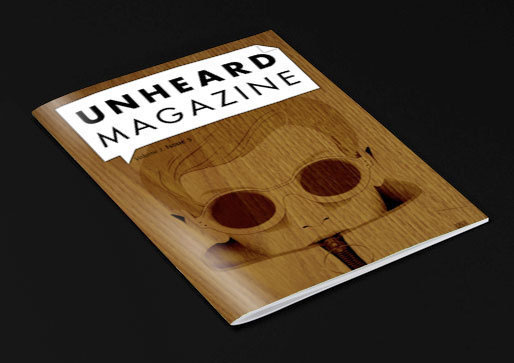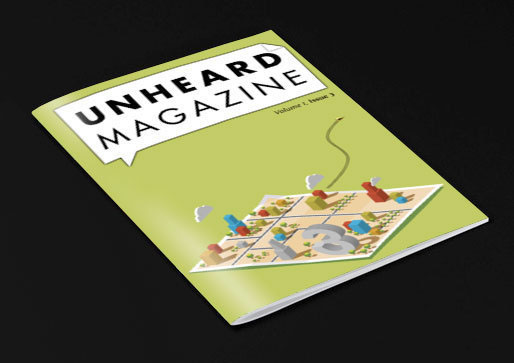 A huge thank you to all of the amazing writers, poets, and artists who quite literally made Unheard Magazine possible: James E. Allman, Sarah Alsgaard, Jeanne Bannon, Gary Beck, Todd Behrendt, Mike Berger, William Carpenter, Leah Clark, Richard Cody, Mary Curtis, William Doreski, Neil Ellman, Jamie Eyberg, Nickolas Fields, Vic Fortezza, Howie Good, Joseph Grant, Paul Handley, Thomas Healy, Kyle Hemmings, Michael Lee Johnson, Sarah Johnson, Janet Jung, Peycho Kanev, Tammy Keiser, Nivethitha Kumar, Jeff Lacy, Rob Lewis, Duane Locke, Thomas Michael McDade, Jim Meirose, Kevin Michaels, Luigi Monteferrante, Katie Moore, Kellia Moore, Ben Nardolilli, Barry Pomeroy, Nathan Pride, Terry Sanville, Jonathan D Scott, Ken Spivey, Aurinko Sunshine, Adam J. Whitlatch
I wish all of the contributors future publishing success.