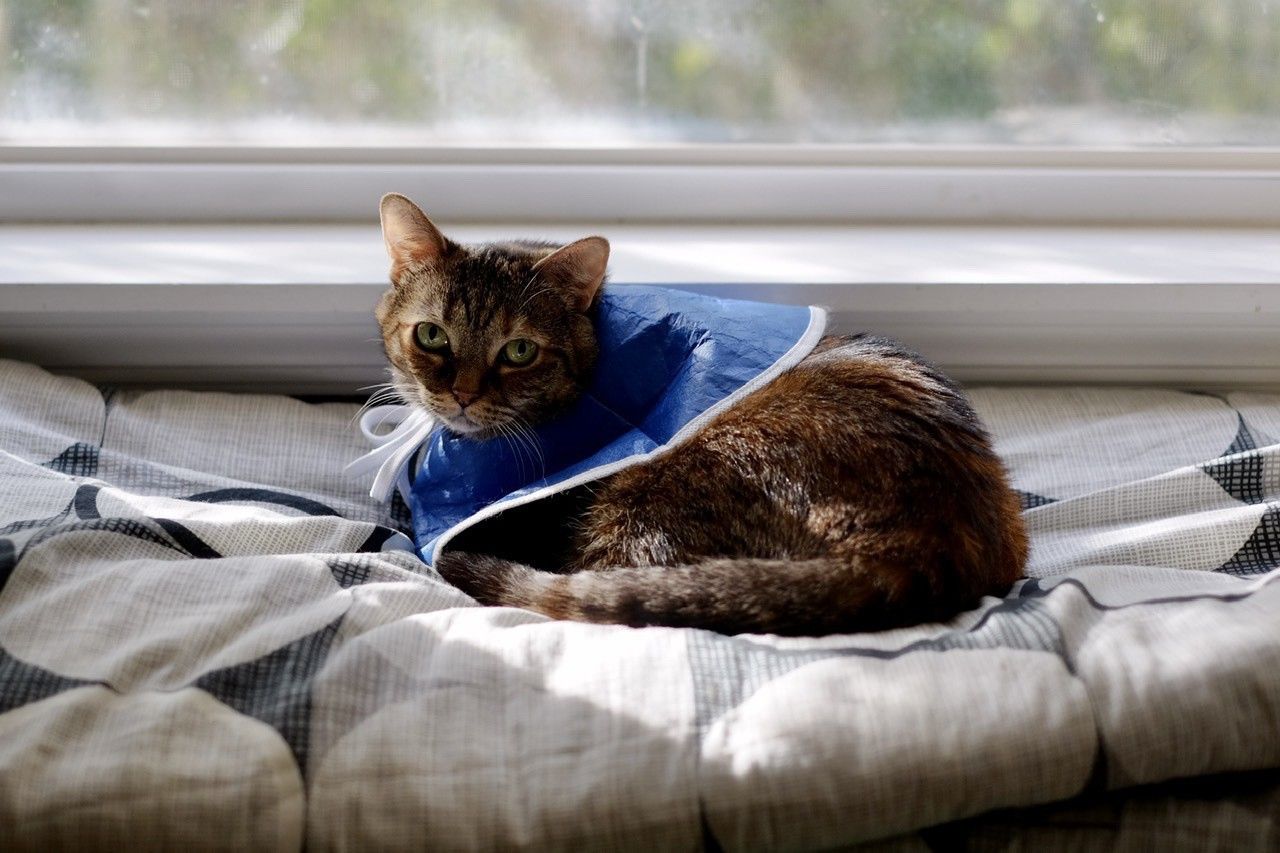 Today we received the follow up call from our vet and learned that, yes, the growths removed from our cat were in fact cancerous. Thankfully, they think they removed them all she has been recovering nicely. I know she's better because she's back to doing things that drive me crazy like crying when I dare to close myself in the bathroom without her.
Honestly I'm thankful that she's done so well because her real "problem" is caring too much and I forgot how much I'd missed that. She follows my daughter everywhere like some cat out of an anime, insists that I'll never sleep alone, and reminds my wife when it's time for relaxing on the couch. We do our best to love her back in kind but she's more attentive than we'll ever hope to be.
The cancer is likely to return someday but until then, I'm thankful for the time I have with her.